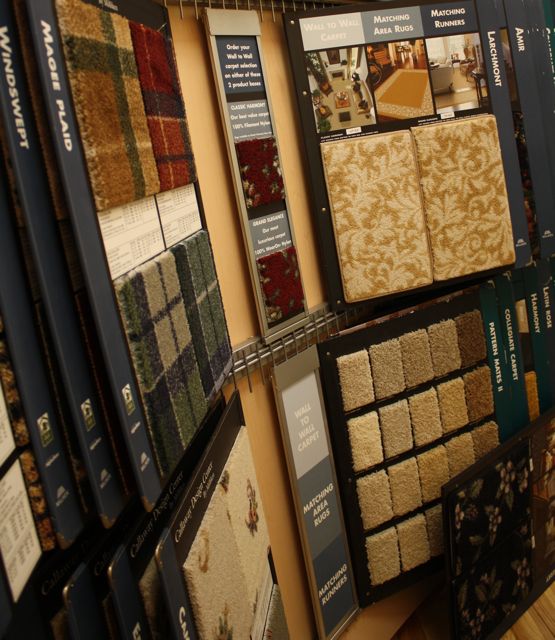 Our showroom has a wide variety of glamorous and beautiful carpets that would enhance your home or your office. At Weickert's, you will find a collection of carpets with a comprehensive assortment of colors, textures and styles. We buy our carpets directly from top name manufacturers like  Shaw, Kraus, Beaulieu, Mohawk etc.
All these manufacturers provide excellent products that will accommodate your needs. Their products offer durability, soft fiber, fashion and style. Durability is very essential when you are looking to buy new carpeting.  A durable carpet will withstand abrasion and has the ability to  bounce back after being stepped on. Soft fibers is also crucial when you are selecting a new carpet. There are all different types of fibers but finding a carpet that is soft to the touch is very soothing and appealing. Deciding on a carpet that is durable and soothing is imperative but selecting the fashion and style of your new carpet is the final touch. Selecting the right color and texture for your type of room, taking in consideration the size, amount of sunlight and your decoration, is very crucial to create a pleasing overall effect.
If you are interested in a consultation, please follow the link below and one of our representatives will contact you.
Feel free to review products and styles available from our manufacturers.  These sites can be great for getting ideas and beginning the selection process.
Please select one of the following links: